Riverdale Neighborhood House
Now that the RNH building is completed, we are turning our attention
to the rest of the RNH campus, making it more open and welcoming.
You may recall our initial brick campaign which began in 2012. 
Our goal is to complete the campaign this year.
We are creating a commemorative space, in honor of
Sarah and Geoffrey Gund, to the right of the entrance to the
Community and Teen Center. The space will be a
relaxing spot that will feature personalized bricks.
We invite you to join those who have 
already contributed and become part of this vision!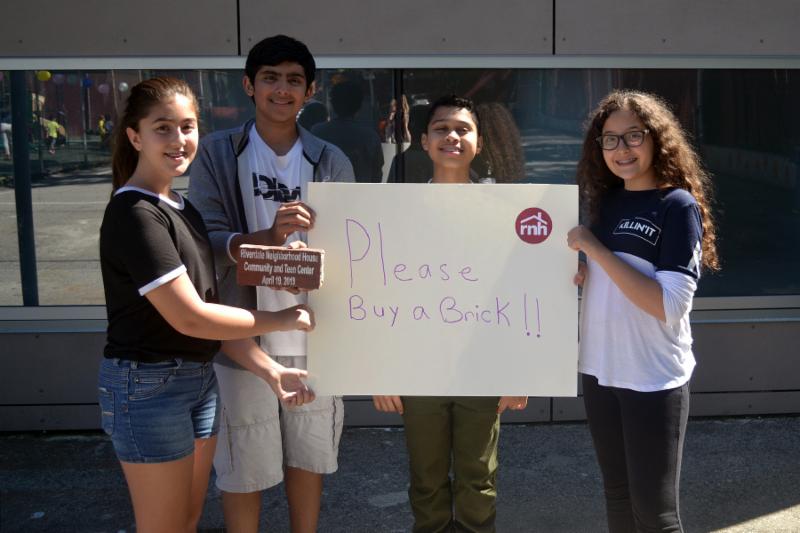 Students above from the RNH After School/ Middle School Program
View our entire letter